Are You Or Someone You Love Struggling With Frequent Trips to The Bathroom or Leaking Urine?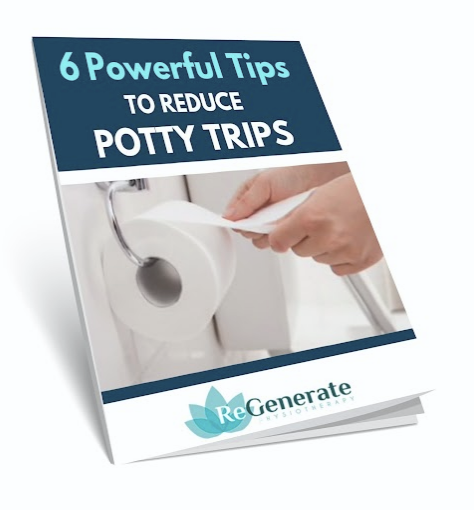 Free E-Book on Reducing Potty Trips
6 Powerful tips to Reduce Potty Trips.
Just a few pages reveal how to decrease your urination frequency and urgency…
Privacy Statement: We guarantee 100% privacy. Your information will NOT be shared.
A Personal Message From Specialist Physical Therapist, Jennifer McGowan
Hi, my name is Jennifer McGowan, welcome to ReGenerate Physiotherapy.  
In the next few minutes you are going to discover how as easy it will be get relief from pain, end leaking urine at with working out or running, recovering safe after giving birth.
We now offer online sessions where we can educate you on your movement and tips to improve your ability to stay active without pain or leaking urine from the comfort of your home. 
You'll get tips and tricks how to breathe optimally again, proper posture, proper and efficient body movements, and ways to activate your deep core muscles and pelvic floor musculature to reduce incontinence (leaking urine), and improve form with lifting baby or lifting weights. 
Just enter your first name, your email address and click the "Yes! I Want The Free Phone Consultation".
You'll get a call back within 24 hours on how we can move forward with your goals as a priority. 
​
If your specific situation is urgent please don't hesitant to book your Telehealth session now. 
The goal is to help you get the best use of your time and without the commute into the clinic that could be greater then an hour away. 
With Gratitude,
Jennifer McGowan
Leading Physical Therapist South Of Atlanta
Want to get relief faster?
Choose which option works best for you…