Restore Core Fitness Class
Do you want to get back in shape but don't know what workouts to do?
Do you have a diastasis recti or prolapse and not sure where to work out at safely?
RESTORE CORE FITNESS CLASS:
Restore your core so you can start getting active again and get back into shape and gain a strong core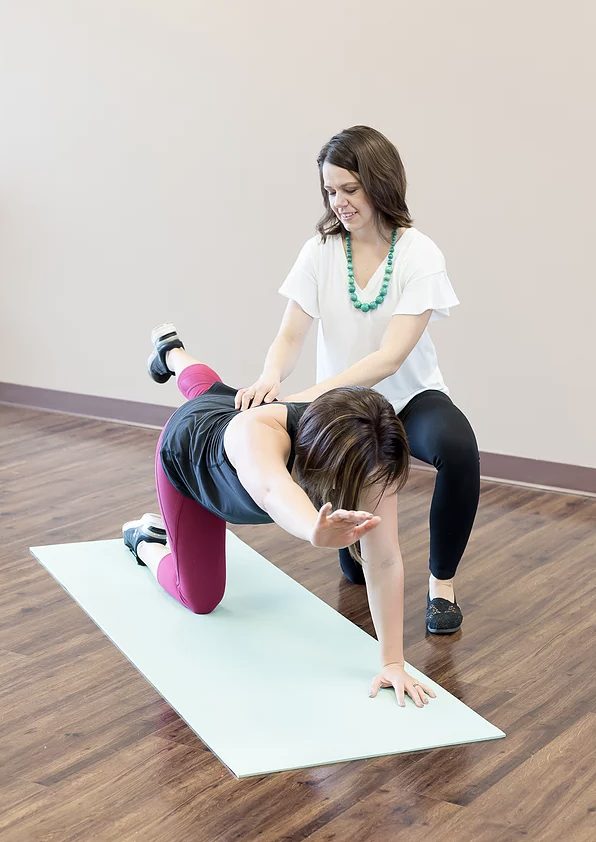 A Personal Message From Specialist Physical Therapist, Jennifer McGowan
Hi, my name is Jennifer McGowan and welcome to ReGenerate Physiotherapy.  
Too often we try to find a fitness class for ourselves and find it an overwhelming decision. What class is safe? How will I get a good workout without injuring myself? What "ab" exercises are safe for me to do? 
Our bodies have changed after carrying a baby (babies) for 9 months…and then the hundreds of days of doing repetitive activities since having children. 
In these fitness classes you will have the instruction of a postpartum certified fitness instructor with extensive knowledge on pelvic floor and core control. 
Each fitness class will include:
1. Teaching of breath techniques for core control and stability
2. Challenging low impact body weight, or light dumbbells
3. Flexibility portion
It is important to learn not just to breathe every day, but how to breathe, how to activate your deep core muscles prior to doing any exercise routine , and how to keep your form when you start to fatigue. 
​
Please contact me at (678)506-0196 or email me at jennifer.mcgowan@regenphysio.com for further questions! 
​
Can't wait to hear from you!
​
​
Jennifer McGowan
Leading Physical Therapist in South Atlanta
Look Who Else Came To The ReGenerate Physiotherapy
And Left Feeling Happy, Healthy, And More Active…
I took Jennifer's 5-week class for postpartum women and it was wonderful! Having had 3 children, I didn't truly understand what my body had gone through and how some of the issues that I currently experience are not in fact "normal". I learned a lot about the pelvic floor and the muscles that are affected both during and after pregnancy. I have implemented several exercises and breathing techniques suggested by Jennifer with fantastic results. I would recommend this course to anyone who would like to learn about the postpartum body, and for those looking with help in issues that are common in women, such as pain in the hips and back, frequent urination or leaking. I would definitely use Jennifer in the future!
Prior to going to Jen's postpartum class, I didn't know where to start with regaining strength in my pelvic floor. It had been 4 months since I had delivered my little girl. I knew I needed to do Kegels but I didn't know if I was activating the right muscles. Through this class and Jen's teaching I was able to understand that there is more to regaining strength in my pelvic floor than Kegels. After completing this course, I was able to demonstrate how to engage my core and pelvic muscles with breathing as well as exercises. Also, I came away with some techniques to release tension in muscles that have been problematic for me. I feel now that I have the tools it takes to restore my pelvic muscles since giving birth. I have seen some great improvements in how my pelvic floor is functioning. I am more aware of the muscles and able to use them easier than I did prior to taking this course. I also feel like this class was wonderful for the social aspect of getting to meet other mothers in the area and discuss a little about our lives. I highly recommend Jennifer McGowan's postpartum class. You will come away with some great tools and techniques to help you regain your pelvic floor strength.