Our ReGenerate
Physiotherapy Team
Our ReGenerate
Physiotherapy Team
Read more about
our team

of dedicated Physical Therapists.
Dr. Jennifer McGowan, PT, DPT
Founder of ReGenerate Physiotherapy/Pelvic Physical Therapist
Another reason she had the dream of opening ReGenerate Physiotherapy because she was frustrated with this physical therapy mill (co-treatment– seeing multiple patients at once) treatment model. She believed it would be more effective with her patient's healing journey if she were able to dedicate one-on-one treatment and avoid all the distractions of seeing multiple patients at once.
She graduated with a Bachelor's of Science in Exercise and Sports Sciences from Indiana State University, then completed a Doctorate of Physical Therapy degree at University of Indianapolis in 2018. She has treated patients in Orthopedic injuries prior to her specialty in Pelvic Physical Therapy. She has a passion for educating and mentoring Physical Therapists in specialty Pelvic Physical Therapy.
She is a mother to four children, with a set of twins in the mix, so she understands the need to be able to move freely to be an active parent. She loves movement– yoga, weight lighting, hiking outdoors, learning and is a foodie!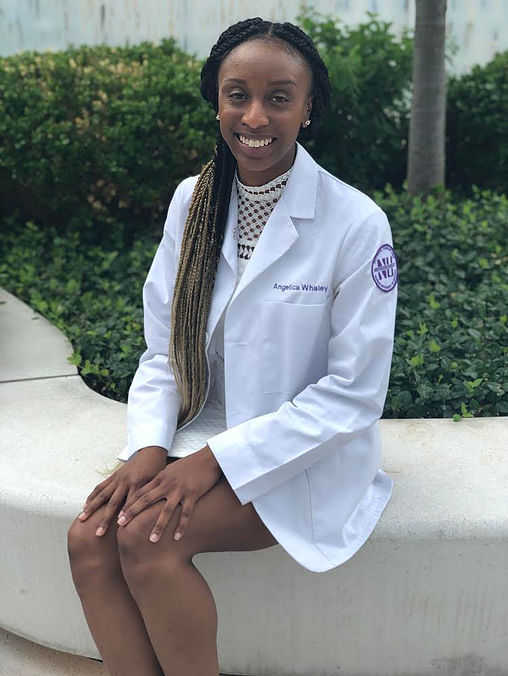 Dr. Angelica Whaley, PT, DPT
Pelvic Physical Therapist
She is originally from California but grew up in Georgia with her parents and sisters. She is the youngest of 4 girls!
While in undergraduate at University of Kentucky, she went on a life altering community service trip to Ethiopia that sparked her interest in public health and health disparities. She graduated from University of Kentucky with her Bachelor's Degree, and she moved to Santo Domingo, Ecuador right after college to work as a health volunteer for 3 months.
She always thought she wanted to only treat athletes but that quickly transformed!
While at Northwestern University, she became one of the founding members of the Inaugural Global Health Committee and Black Student Committee, and she also developed a passion for pelvic health physical therapy the more she learned about it while she was in Physical Therapy school, and she has solely practiced in pelvic health since graduating.
Her future plans and interests are to develop ways to advocate for, change the commodification of, and heal women of color who experience sexual violence and birthing trauma at disproportionately higher rates than their counterparts on more of a macro-level.
She ran track at University of Kentucky on a scholarship. Her primary events were the 400 and 4×400 relay, and she had the honor of being a part of the best women's team finish in University of Kentucky history for national runner up at the 2015 NCAA Championships in Eugene, OR where she became a second team All-American. She loves to hiking, reading and traveling!