We help women & men
stay active and find relief

from pelvic pain, urine and bowel problems, sexual dysfunction, prenatal & postpartum issues like diastasis recti and prolapse.
"She takes her time to really communicate with you, hear your concerns and struggles, and encourages you through the season of life you're in." 

Who We Help
& With What:
Here at ReGenerate Physiotherapy we are Pelvic Physical Therapists that specialize in treating women, men, and people from all backgrounds with pelvic health conditions.

WHAT WE TREAT:
Pelvic Pain
Sexual Health
Male Pelvic Health
Gut & Bowel Dysfunction
Urinary Problems- Leakage & Pain
Orthopedic Pelvic & Tailbone Pain
Pregnancy and Postpartum Care
Core & Pelvic Floor Rehab- Diastasis Recti & Prolapse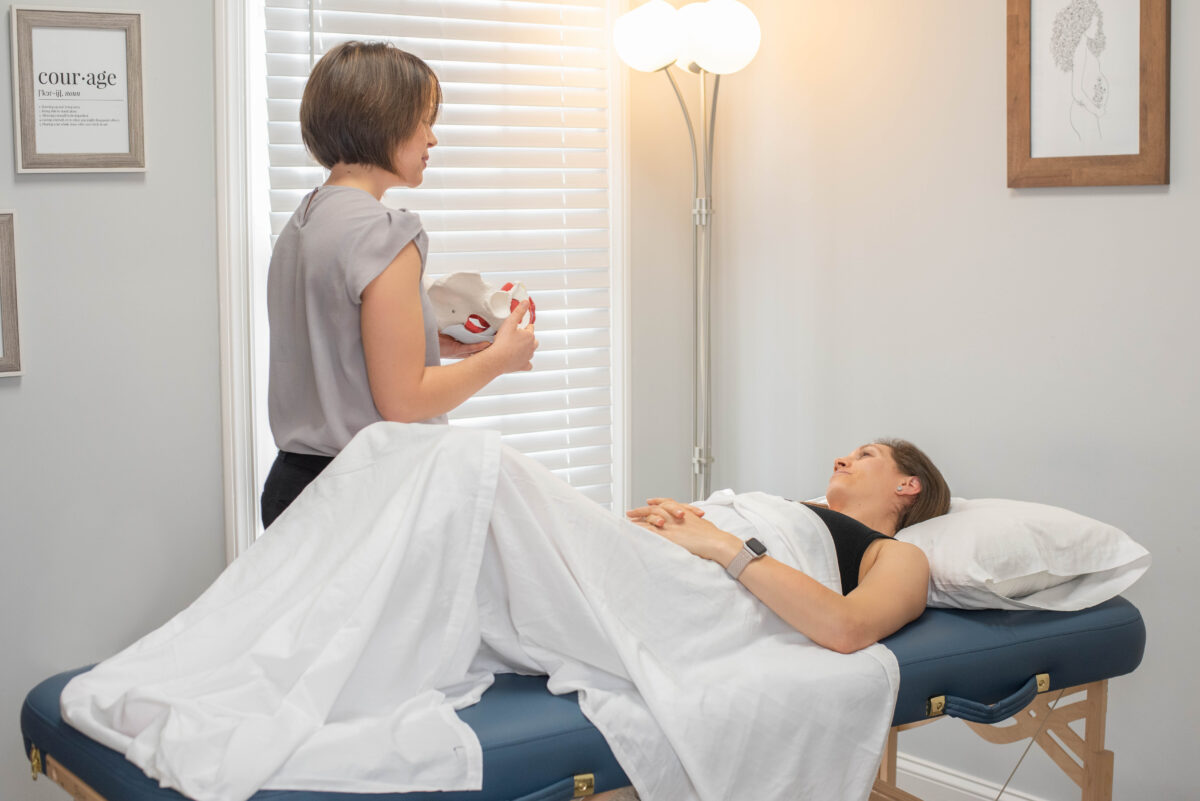 One-on-one care, treating the entire person, listening to your story and giving you the time you need.
"During my phone consultation, she listened and validated my concerns and explained her approach thoroughly."
Give us a call, or fill out a free phone consultation form. We will talk to you about your specific problem and see if we are a good fit.
We work with you to get to the root cause of your problem. This is the best way to find solutions that work and last.
We will get a specific plan set up, that is unique for you, to get you back to doing what you want to be doing and find long lasting relief.
"She is wonderful because she is knowledgeable, professional, caring and kind."
Arrange Your FREE (15 min) Phone 
Consultation With Us
So that we can meet your SPECIFIC needs, please fill out this 35 second form and show us EXACTLY how you want us to help you…The more we know, the better we can help…
Need to talk to someone
right now?
Choose which option works best for you:
Hear What
Others Have To Say
I first visited Dr. Jennifer with heaviness and discomfort after birthing my son. She helped me to learn proper and effective engagement for my pelvic floor postpartum. I am totally recovered after a few short months of treatment and feel better equipped and excited to get pregnant again!

– Joann L.
At our initial meeting, she answered all of my questions thoroughly and helped me to understand what was happening and went through a treatment plan. Soon after I started feeling so much better. The pain went down and now is gone completely.

– Rachel I.
I came to Pelvic PT with debilitating pelvic floor pain that was triggered by an overuse injury, and exacerbated by stress. Her techniques were so effective that I experienced noticeable relief after the first session. But what really made her stand out to me was just how curious she was about my whole person, and her concern for my overall wellbeing.

– John