We help women & men
stay active and find relief

from pelvic pain, urine and bowel problems, sexual dysfunction, prenatal & postpartum issues like diastasis recti and prolapse.
"She takes her time to really communicate with you, hear your concerns and struggles, and encourages you through the season of life you're in." 

Who We Help
& With What:
Here at ReGenerate Physiotherapy we are Pelvic Physical Therapists that specialize in treating women, men, and people from all backgrounds with pelvic health conditions.

WHAT WE TREAT:
Pelvic Pain
Sexual Health
Male Pelvic Health
Gut & Bowel Dysfunction
Urinary Problems- Leakage & Pain
Orthopedic Pelvic & Tailbone Pain
Pregnancy and Postpartum Care
Core & Pelvic Floor Rehab- Diastasis Recti & Prolapse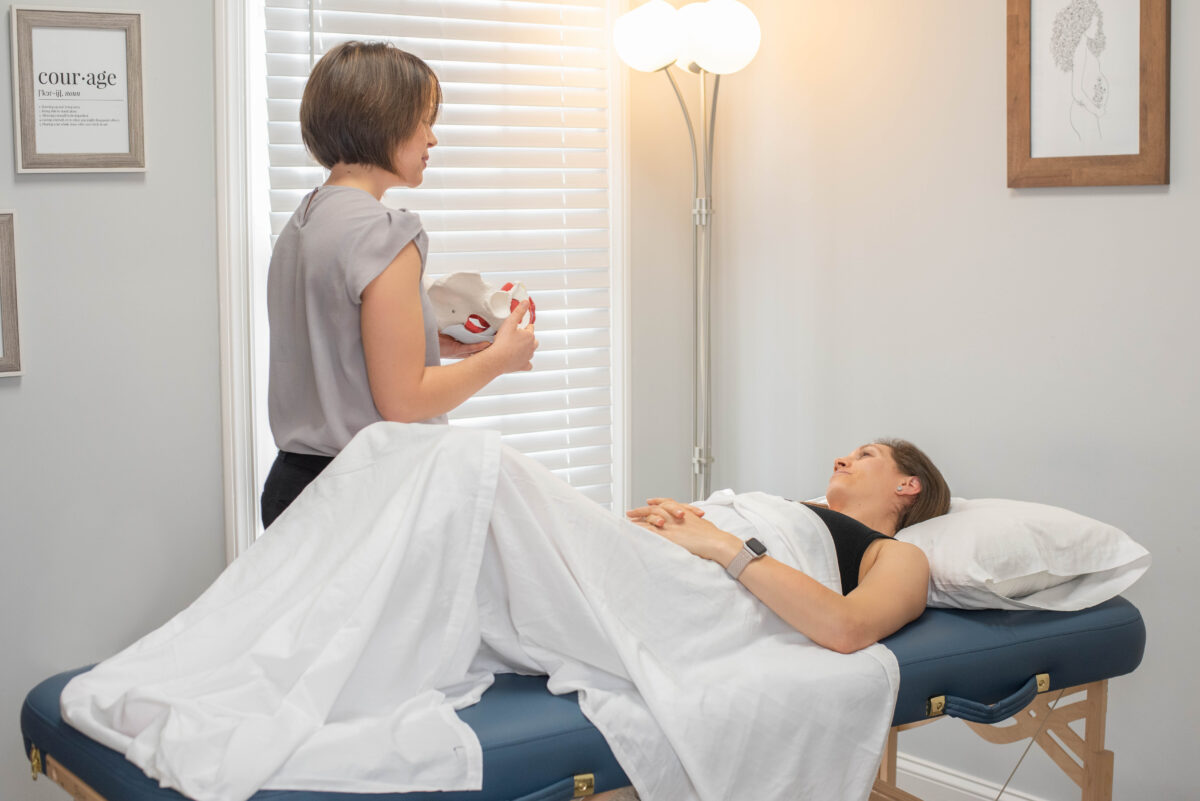 One-on-one care, treating the entire person, listening to your story and giving you the time you need.
"During my phone consultation, she listened and validated my concerns and explained her approach thoroughly."
Give us a call, or fill out a free phone consultation form. We will talk to you about your specific problem and see if we are a good fit.
We work with you to get to the root cause of your problem. This is the best way to find solutions that work and last.
We will get a specific plan set up, that is unique for you, to get you back to doing what you want to be doing and find long lasting relief.
"She is wonderful because she is knowledgeable, professional, caring and kind."
Arrange Your FREE (15 min) Phone 
Consultation With Us
So that we can meet your SPECIFIC needs, please fill out this 35 second form and show us EXACTLY how you want us to help you…The more we know, the better we can help…
Need to talk to someone
right now?
Choose which option works best for you:
Hear What
Others Have To Say
Jennifer McGowan has really helped me! After dealing with chronic pelvic pain for two years, and really getting very little help from doctors, I decided it was time to seek out a specialist. I found her through the National Vulvodynia Association, and was not disappointed. She has a lovely personality and puts her clients at ease.
– Baja G.
Dr. Whaley is amazing!! I love that she takes the time to listen to what's going on, and tailors each session based on what I need then. She has helped me tremendously. I highly recommend ReGenerate Physiotherapy, whether or not you have problems. I didn't even know about Pelvic PT until I had problems, but it would have been good to know wabout to help prevent future problems.
– Kimberly H.
Dr. McGowen and Dr. Whaley are both amazing!! Receiving treatment and guidance has been a life changing experience. They truly care about your health (mental and physical) and well being. I noticed a turnaround just after my first session. I HIGHLY recommend these lovely ladies if you're seeking help but haven't seemed to be getting any lasting relief or results. They are a great team!
– Ain J.
I first visited Dr. Jennifer with heaviness and discomfort after birthing my son. She helped me to learn proper and effective engagement for my pelvic floor and core through the postpartum months. I am totally recovered after a few short months of treatment and feel better equipped and excited to get pregnant again. And that can truly make a world of difference as a new mom trying to figure it all out. I will absolutely be back for more proactive treatment and preparation with my next pregnancy!
– Joanna L.
I had debilitating pain from an overactive pelvic floor for 6 months prior to seeing her. Two specialists did not identify the root of my problem. I went to numerous sessions with another PT who had a different approach and I had limited success. I was at a breaking point with the frequency of the pain I experienced.  I highly recommend her services!
– Robin G.