About
ReGenerate Physiotherapy
We help women & men
stay active and find relief

from pelvic pain, urine and bowel problems, sexual dysfunction, prenatal & postpartum issues like diastasis recti and prolapse.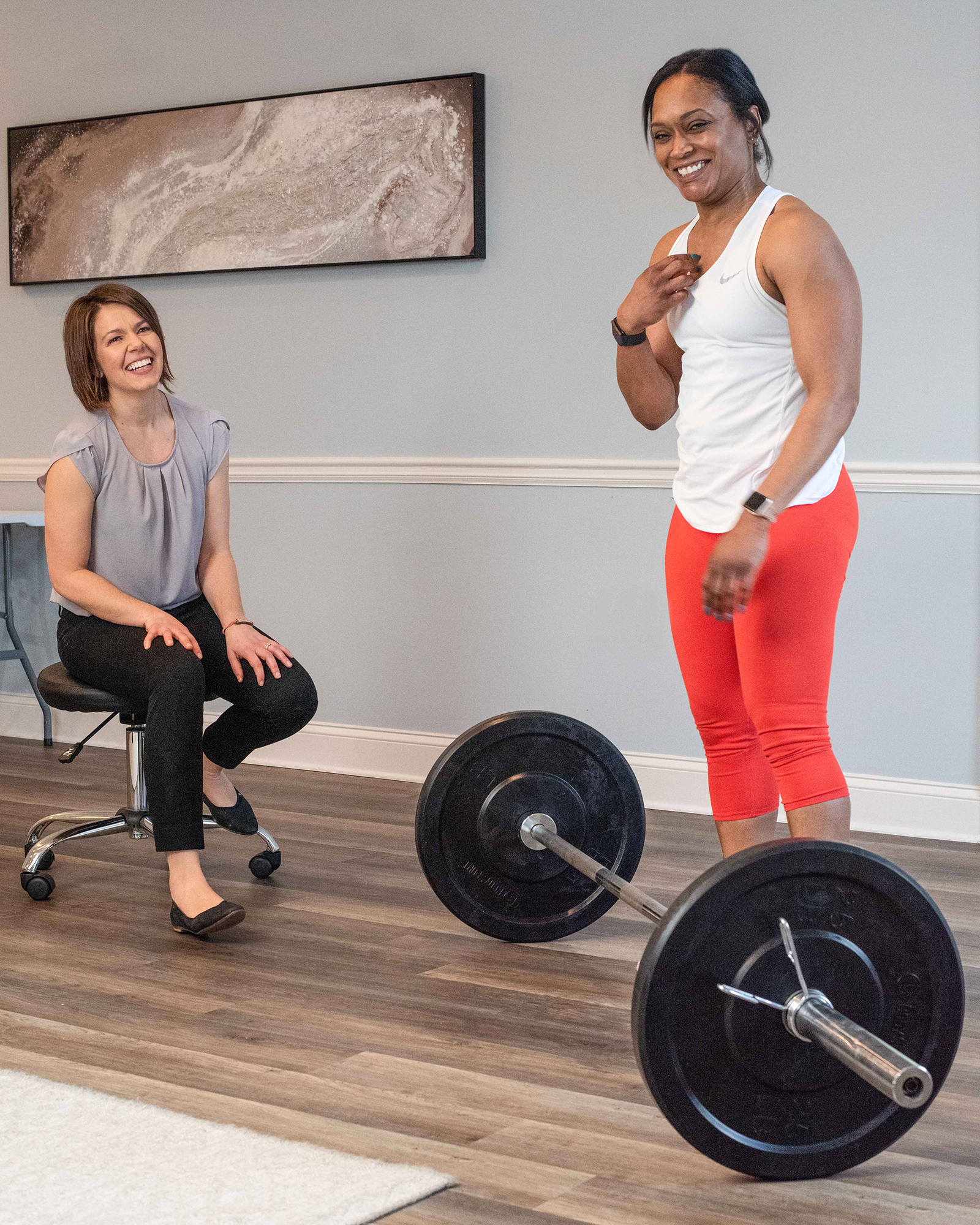 People who we help

 include:

Active women and men of all ages
Who want to STAY ACTIVE dealing with pelvic floor conditions and long for life-long health and wellness.

Health Conscious People
Who VALUE their health above all else, who enjoy movement and eating to help their body heal, and avoid only using prescription medications to manage health.

Female athletes & Mom athletes
They want to continue training and competing WITHOUT LIMITATIONS of "resting" or surgery, to have a higher quality of life and healthy lifestyle, and no leaking while lifting heavy or running.

People With Pelvises
Transgender, cis-gender, non-binary, all people no matter what background dealing with a Pelvic Health Condition.

Pregnant or New Mothers
Whose goal is to LEARN their beautiful postpartum body and avoid injury, urinary leakage, pain-free intimacy while returning to exercises and an active life. 

All pelvic health conditions are treated here
We enjoy helping people with all pelvic health clinics whether you identify as a man, woman, or non-binary. These conditions may be: Pelvic Organ Prolapse, Pelvic Pain, Urinary Leakage, Fecal Leakage, Constipation, Prenatal & Postpartum Pain, C-section pain, Vulvodynia, Interstitial Cystitis, Tailbone Pain, and Orthopedic Pain with the pelvis, low back and hips.
She started her career training as a manual therapist in Orthopedic injuries and chronic pain prior to specializing in Pelvic Physical Therapy. She has a passion for mentoring Physical Therapists, continuing education always, community involvement and pelvic health education.
Dr. Jennifer is a mother to four children, with a set of twins in the mix, has moved around the Midwest & the State of Washington, and finally settled in Georgia. She loves weight lifting, yoga, hiking, outdoors & is a foodie!
Dr. Erica spent the first seven years of her career at The Johns Hopkins Hospital in Baltimore, Maryland working with a wide range of pelvic and abdominal diagnoses. From there, she moved with her family to Nashville, Tennessee. While continuing in clinical practice for the past eight years, she also got involved with the American Physical Therapy Association and now helps teach and certify other physical therapists in pelvic health.
Dr. Erica is a brand-new transplant to Georgia. She, her husband, and their four children are currently enjoying exploring their new hometown via golf cart, as well as the area at large. Erica likes to read, hates to cook, and loves to laugh.
Dr. Stephanie prides herself in providing safe and welcoming spaces to all while listening and making the taboo topics easier to talk about. She was first introduced to Pelvic Health during PT school and realized how much advocating for patients and awareness needed to be brought to the field. Dr. Stephanie is passionate about the well-being and health of patients and providing the best quality care to ensure each person is heard and listened to. 
Dr. Stephanie has earned her Doctorate in Physical Therapy and received pelvic health training through the Herman & Wallace Rehabilitation Institute. 
Dr. Stephanie has moved throughout the North Georgia area since moving from South Florida in 2006 and returned to serve the population she grew to love. In her free time, she enjoys a good cup of coffee, weightlifting, and spending time with her loved ones. 
Arrange Your FREE (15 min) Phone 
Consultation With Us
So that we can meet your SPECIFIC needs, please fill out this 35 second form and show us EXACTLY how you want us to help you…The more we know, the better we can help…
Have an 
urgent need?
Choose which option works best for you:

145 Governors Square, Suite A
Peachtree City, GA 30269