About
ReGenerate Physiotherapy
We help women & men
stay active and find relief

from pelvic pain, urine and bowel problems, sexual dysfunction, prenatal & postpartum issues like diastasis recti and prolapse.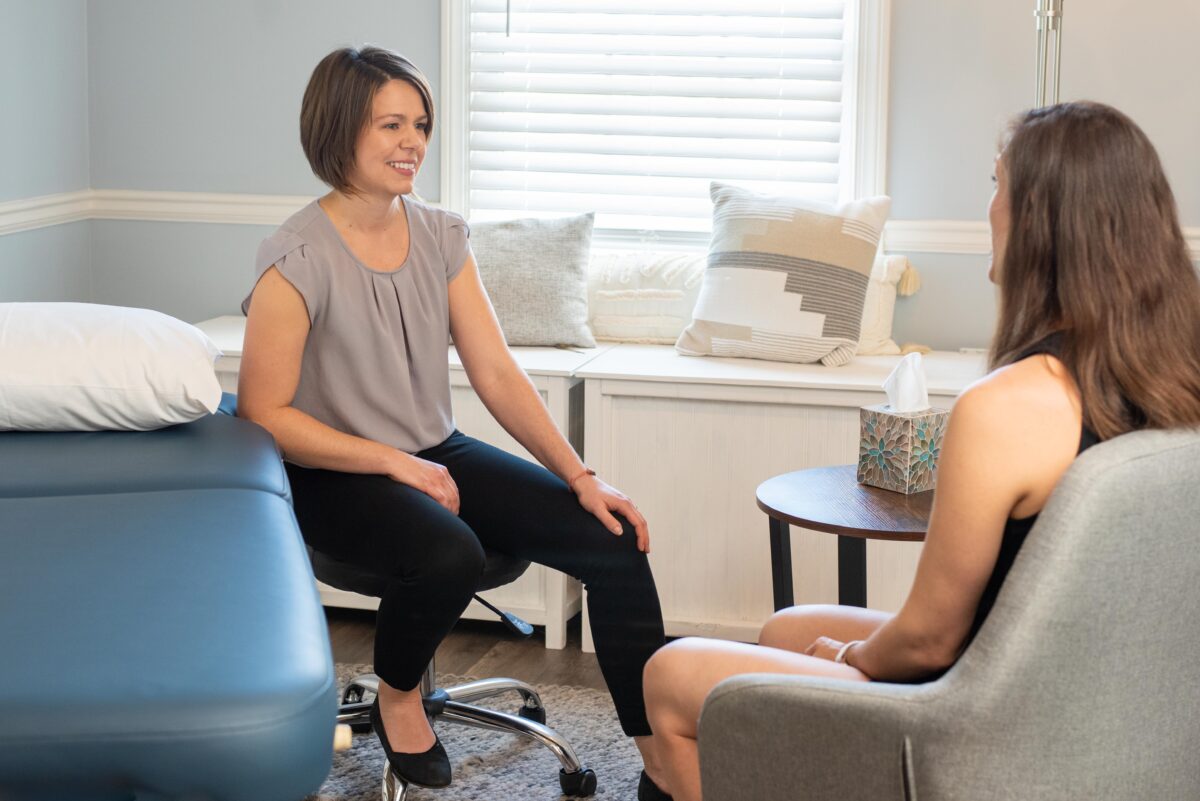 People who we help

 include:

Active women and men of all ages
Who want to STAY ACTIVE dealing with pelvic floor conditions and long for life-long health and wellness.

Health Conscious People
Who VALUE their health above all else, who enjoy movement and eating to help their body heal, and avoid only using prescription medications to manage health.

Female athletes & Mom athletes
They want to continue training and competing WITHOUT LIMITATIONS of "resting" or surgery, to have a higher quality of life and healthy lifestyle, and no leaking while lifting heavy or running.

People With Pelvises
Transgender, cis-gender, non-binary, all people no matter what background dealing with a Pelvic Health Condition.

Pregnant or New Mothers
Whose goal is to LEARN their beautiful postpartum body and avoid injury, urinary leakage, pain-free intimacy while returning to exercises and an active life. 

All pelvic health conditions are treated here
We enjoy helping people with all pelvic health clinics whether you identify as a man, woman, or non-binary. These conditions may be: Pelvic Organ Prolapse, Pelvic Pain, Urinary Leakage, Fecal Leakage, Constipation, Prenatal & Postpartum Pain, C-section pain, Vulvodynia, Interstitial Cystitis, Tailbone Pain, and Orthopedic Pain with the pelvis, low back and hips.
Our ReGenerate
Physiotherapy

Team
Dr. Jennifer McGowan, PT, DPT
Founder of ReGenerate Physiotherapy/Pelvic Physical Therapist
At ReGenerate Physiotherapy we help active women and men with all pelvic health conditions.
Dr. Jennifer realized there was a need for pelvic physical therapy south of Atlanta, and she had the passion and drive to open ReGenerate Physiotherapy. This was to provide a place of treating the whole person, to find the root cause of your specific problem, and help you fix that problem. She also had personal experience in postpartum changes, three births (twins included), and pelvic pain, so she knew the importance of healing her pelvic floor to enjoy an active lifestyle.
Another reason she had the dream of opening ReGenerate Physiotherapy because she was frustrated with this physical therapy mill (co-treatment– seeing multiple patients at once) treatment model. She believed it would be more effective with her patient's healing journey if she were able to dedicate one-on-one treatment and avoid all the distractions of seeing multiple patients at once.
She graduated with a Bachelor's of Science in Exercise and Sports Sciences from Indiana State University, then completed a Doctorate of Physical Therapy degree at University of Indianapolis in 2018. She has treated patients in Orthopedic injuries prior to her specialty in Pelvic Physical Therapy. She has a passion for educating and mentoring Physical Therapists in specialty Pelvic Physical Therapy.
She is a mother to four children, with a set of twins in the mix, so she understands the need to be able to move freely to be an active parent. She loves movement– yoga, weight lighting, hiking outdoors, learning and is a foodie!
Dr. Erica Holland PT, DPT, WCS
Dr. Erica has had the pleasure of serving men and women with pelvic floor issues for 14 years and finds it to be the most rewarding area of physical therapy practice. She is passionate about helping people learn how their body works best and to advocate for their own wellness.
Dr. Erica has a Masters and a Doctorate in Physical Therapy and is Board-Certified in Women's Health.
Dr. Erica spent the first seven years of her career at The Johns Hopkins Hospital in Baltimore, Maryland working with a wide range of pelvic and abdominal diagnoses. From there, she moved with her family to Nashville, Tennessee. While continuing in clinical practice for the past eight years, she also got involved with the American Physical Therapy Association and now helps teach and certify other physical therapists in pelvic health.
Dr. Erica is a brand-new transplant to Georgia. She, her husband, and their four children are currently enjoying exploring their new hometown via golf cart, as well as the area at large. Erica likes to read, hates to cook, and loves to laugh.
Arrange Your FREE (15 min) Phone 
Consultation With Us
So that we can meet your SPECIFIC needs, please fill out this 35 second form and show us EXACTLY how you want us to help you…The more we know, the better we can help…
Have an 
urgent need?
Choose which option works best for you: